This is a thread for random CAWs and edits I make.  I'm not very good at this but I try to make good stuff anyways.  
                                   Sabu [Uploaded 11/4/15] Tags: Sabu, ECW, Parasprites



Decently happy with how he turned out.  You can remove the entrance attire if it bothers you, I just didn't like having him come out without one.  If you'd prefer bald Sabu then you can make him bald and have the Cesaro Towel or something like that which would probably be better.  This is the alt, regular attire is yellow.  Credit to AgeofSandow for Moveset from WWE 2K14.

                                 Rhyno [Uploaded 11/4/15] Tags: Rhyno, Parasprites, WWE
He looks pretty good to me.  There was a thread called "BernieLomaxDied's textures" in WWE 2K16 General Chat where I got these textures from.  So credit to him for that.  Moveset by myself.  Once I can find the textures I'd like to make his current NXT attire.  Til' then.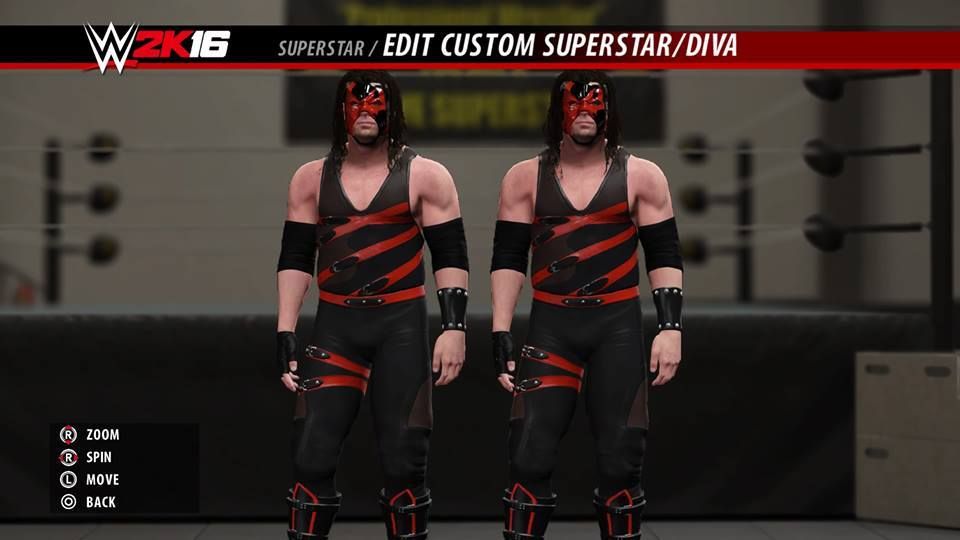 It's legit really nothing but this is Kane '02, I prefer the default red to the dull red they use on his attire since his attire was always bright red, even if the mask was dull when he took it off.  I changed the texture to Latex because his mask is supposed to be super shiny and if you look closely at his return against the Un-Americans it was VERY shiny.  Gonna add the knee pads as soon as I make a texture which shouldn't be too far from now.  Anyways this isn't going to be uploaded for a while due to a glitch where the forehead/bridge area of the mask pokes out in the WORST way yet it clearly isn't like that in CAW mode.  Still looks better than last year's Kane thanks to the hair and addition of his facial hair and mask texture.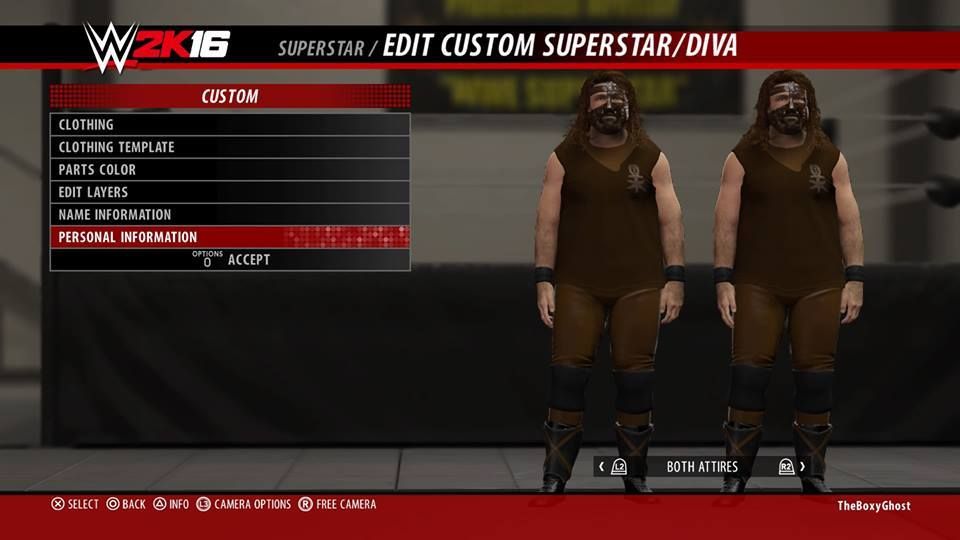 It's really not much, hardly even topic worthy but I know some people would might like it.  Sorry about the collar area of the shirt I don't know where or how to get a texture for the collar and none of the in-game sleeveless shirts dip low enough but it is what it is.  If anyone can help me figure out how to get a logo for the collar that'd be chill.  Also sucks that I can't give him the Mandible Claw glove since it's not in and you can't add logos to his hands.
For his entrance his base entrance works fine just go to advanced entrance and change the lighting to Undertaker's.  I turned all the extra trons off and gave him Bigelow's Mini-tron but Undertaker's works too.  For his theme I use Ringmaster, it seems to fit.  
Tags: Mankind, WWF, Heel Attire, 1996
Edited by Dont Feed The Parasprites, 04 November 2015 - 09:15 AM.