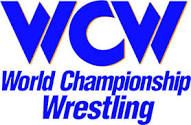 The year is 2001 and WCW is really struggling, they almost were to the point of bankruptcy and completely going under. Ted Turner spent the Summer and Fall reinventing the WCW brand and getting rid of names like Vince Russo and hiring more veteran wrestlers to help write shows. He chose Bret Hart as his head writer, Bill Watts came in to help in a move that shocked the wrestling word. Also Hart brought in Dory Funk to help train young talent and help with creative. After the shake up things seemed to begin doing better, they were able to get guys like Chris Benoit back, along with guys like Jeff Jarrett, Scott Hall, Sting, and Randy Savage all carrying the main event load. Benoit became the WCW Champion in the Spring of 2002 and WCW was doing everything they could to become a solid competitor to the dominant WWF. 

 

As the Summer of 2002 rolled around the WWF had a lawsuit with the World Wildlife Fund, and lost a substantial amount of money. They ended up losing the battle in court after a long process. The WWF quickly changed it's promotion's name to World Wrestling Entertainment. In November of 2002, Vince McMahon officially retired from the pro wrestling business and handed the WWE to his son Shane McMahon. Shane began pushing guys like Edge, Chris Jericho, Eddie Guerrero, and Rey Mysterio Jr almost immediately. Kurt Angle became the most over pro wrestler in the world and is widely considered the best in the world in ring and on the microphone. 

 

On the other side of things Jerry Jarrett got financial backing from a wealthy family from Nashville, TN and opened up NWA's newest brand Total Nonstop Action(TNA). He broguth in extremely talented performers and was putting on stellar wrestling shows throughout the South in the beginning of 2003. 

 

On January 1st 2003 Ted Turner has announced that due to a contract dispute with his sponsors and the networks that he owned WCW was being taken off of TNA and would be sold to the highest bidder in a few short months. A lot of talent immediately looked for work elsewhere, including Bill Goldberg, Hollywood Hogan, Kevin Nash, Ric Flair, etc. On March 16th 2003, the final episode of Monday Nitro aired on television. WCW was no longer on television and had a talent roster that consisted of only a dozen or so active wrestlers. Ted Turner made an announcement with an interview on CNN that come April 25th he would announce the new owner of WCW. 

 

Fast forward to April of 2003, speculation ran wild as to who purchased WCW and a lot of people thought it was Shane McMahon, (the owner and active chairman of the WWE), some thought maybe Vince McMahon might even try and sneak his way to the top again. Rumors flew, at one point a lot of wrestling newsletters and dirtsheets were confirming The Ultimate Warrior to be the new owner. But the day came and live on WCW.com on April 25th Ted Turner went on live.

 

Ted Turner

"Today is a huge day in the history of pro wrestling. A month ago I came to an agreement with a legendary figure in this business and sold World Championship Wrestling. Now with no television spot, a near empty locker room, and a staff that's dwindling as well, I announce to you the new owner of the WCW!"

 

The camera moves away from the podium where Bret "Hitman" Hart's music played. Out walked the best there is, the best there was, and the best there ever will be.

 

Bret Hart

"After a few months of pondering what I want to do with myself, I got called for a meeting with Ted Turner. The news I heard was something I'd never expected, I was asked to purchase WCW for a very generous price, if I promised and gave Mr. Turner I see that it stays afloat. He couldn't promise me a tv deal or big money contracts for talent. But he told me that he admittedly didn't know this business well enough. He asked me to save a sinking ship. I thought about the offer for a few weeks and gave him a call back and with one simple word accepted the deal. I left for WCW in the winter of 1997, I saw a great promotion slip through the cracks into near failure. I am going to take what's left and bring this company back to it's former glory. It'll be no easy task but I will do it, that's a promise that I made to Mr. Turner and it's a promise I'm making right now to all the wrestling world. In the past few days I've got calls from a lot of wonderful talent and wrestling legends. I'm working very closely to everyone and we plan on bringing WCW back to wrestling fans ASAP. Keep checking out the website for more information, thank you!"

 

---

 

Bret Hart bought WCW for an outstanding deal at only $800,000. Ted Turner who has grown to love not only the wrestling business but WCW has given financial backing to the company with a percentage of money coming back to him, of course. 

 

Over the next few weeks Bret Hart signed a lot of young and old talent who could hep bolster live events and the PPVs they still had deals for. They may not have had a TV deal at the time but tapes were sent out to numerous networks as WCW looked to get back on national television. 

 

Bret Hart had announced on WCW.com that he made some huge signings, including Mick Foley, The Great Muta, Vader, Ken Shamrock, Mike Awesome, Lex Luger, Masato Tanaka, Ron Killings, and had went and signed some of the best lightweight wrestlers in the world. He promised a product like never before seen where edginess meets technical wrestling masterpieces and everything in between. He said that on September 21st, WCW would host it's first big event since it's strike of misfortune earlier in the year, Fall Brawl would take place on PPV on Sep. 21st, 2003. WCW had been holding 3 shows a week throughout the southern parts of the country and in Calgary, CA would hold Fall Brawl, Bret announced the Main Event of Chris Benoit versus The Great Muta for the WCW Championship. House shows were gaining a good fanbase once again to the former wrestling juggernaut and ticket sales were doing very well. 

 

Now with the date being September 1st, 2003 could Fall Brawl succeed and will WCW bring back it's former glory?

 

 
---
WORLD CHAMPIONSHIP WRESTLING ||| THE BEST THERE IS, THE BEST THERE WAS, AND BEST THERE EVER WILL BE |||
Owner
Bret Hart
Money
$12,400,000
Size
National
Public Image
10%
Based In
Atlanta, Georgia, USA
Risk Level
75%
Production Values
90%
Merchandising
50%/ $1,000,000 P.M.
Advertising
70%/ $700,000
Sponsors
Sports Illustrated
Stacker 2
Sega
1-800-Collect
---
CHAMPIONSHIPS
WCW World Championship
Vacant
WCW Tag Team Championships
Vacant
WCW Cruiserweight Championship
Vacant
WCW United States Heavyweight Championship
Vacant
WCW Television Championship
Vacant
---
ROSTER
*Bold is Heel. Normal Text is Babyface. Italics is Tweener*
Main Eventers
Chris Benoit
Jeff Jarrett
Mick Foley
Randy Savage
Scott Hall
Sting
The Great Muta
Vader
Upper Midcarders
Ken Shamrock
Lex Luger
Mike Awesome
New Jack
Syxx
Ultimo Dragon
Masato Tanaka
Ron Killings
Midcarders
American Dragon
Chris Harris
Jushin Liger
Justin Credible
Mikey Whipwreck
Psychosis
Spike Dudley
Steve Corino
BJ James
Christopher Daniels
CM Punk
Juventud Guerrera
Kid Kash
La Parka
Sabu
Vampiro
Lower Midcarders
Carly Colon
Marty Jannetty
Matt Cappotelli 
Perry Saturn
Shawn Stasiak
The Amazing Red
TJ Hart
Alex Wright
Brian Lawler
Chris Candido
Michael Modest
Samoa Joe
Openers
Chris Hero
Jay Briscoe
Paul London
Scott Savage
Super Dragon
Mark Briscoe
Managers
Jimmy Hart
Miss Elizabeth
Non-Wrestlers
Bret Hart
---
INTERESTING NOTES AND RUMORS OF THE WRESTLING WORLD
-Triple H, AJ Styles, and Raven are all coming to the end of their contracts to their respective promotions in the next few months.
-Jeff Jarrett rumored to be on his way out of WCW after a backstage altercation with another worker at a show in Sylvester, GA
- Trish Stratus has confirmed she's modeling nude for Playboy for this June's issue
-With the boom period over with experts and analysts are expecting several promotions to "trim the fat" and many veterans are expected to retire sooner rather than later
---
Next Show
WCW Fall Brawl
September 21st, 2003
Calgary, Canada