Content Count

21,150

Joined

Last visited
About Ewok_3000
Rank

Birthday

01/26/1989
Previous Fields
Favourite Wrestler
Favourite Music

Mainly rock and metal. Especially from the 90's.

Star (Zodiac) Sign
Favourite Wrestling Company

WWE. But before I liked WWE, I liked WCW. Especially in the nWo storyline

Orientation
Favourite Food

Cheese Pizza from Pizza Hut

Ethnicity

Not sure. All I know, is that I'm white

Favourite TV Show

MXC, King of the Hill, Chuck, The Big Bang Theory. Too many to name...
Profile Information
Gender
Location

Christchurch, New Zealand

Interests

Wrestling, music, NHL and Playboy. That's mostly it.
About Me
Hey. I'm Nicky and from Christchurch, New Zealand. I am an avid fan of Pearl Jam and I'm a huge fan of NHL. My favourite team is the San Jose Sharks...always has been, always will. I kinda stopped watching WWE and Wrestling in general, but my favourite Superstar is The Undertaker, followed by Kane, and then The Rock (if he were still in Wrestling), and I am a huge, huge, HUGE fan of Maria (screw the Maria haters out there >_>). Apart from the groups/bands I mentioned, I also like Metallica, Foo Fighters, Bush, Prong, Anthrax, and anything that is Grunge or Thrash Metal. I strongly dislike Paramore. I was also the originator of the Babe of the Week/Month thing in the About Me, as well as the Pic of the Week.
Also, if you know me, you'll know that I'm an avid Playboy fan. I've been a fan since 2008, ever since I got the Maria issue (April 2008). My favourite Playmate is Miss June 2006, Stephanie Larimore, and so far, my favourite issue has been the April 2008 issue
And here's a sig of her:
Cheers Mikey!
Songs I recommend:
Girls Aloud Pic of the Week: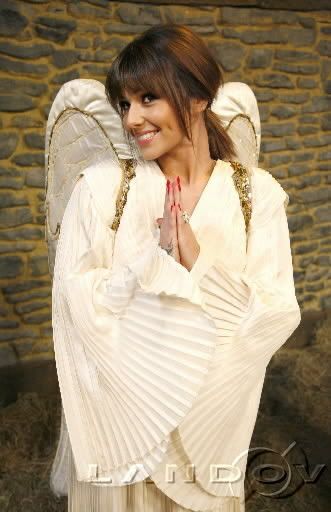 Maria Pic of the Week:
My Top 25 Playboy Babes:
2. Tiffany Ryan
4. AJ Alexander
6. Julia Marino
10. Karen Hernandez
11. Jennifer Hurt
12. Nikki Ryann
13. Tiffany Toth
14. Nancy Patton
15. Ally Thomas
17. Jayden Tyler
18. Lindsay Wagner
19. Coming Soon
20. Coming Soon
21. Coming Soon
22. Addie Anderson
23. Brandi Corbin
24. Mckenzie Taylor
25. Rachael Schultz
Babe Of The Month
Brooke Windatt
Babe Of The Month History
August-September - Miranda Kerr - Victoria's Secret Model
September-October - Brooke Becker - Model, Singer
October-November - Taryn Terrell - Playboy Model, WWE Diva
November - December - Tiffany Toth - Playboy Model
December - January - Sara Brinsfield - Model, IGN Babe
January - February - Cheryl Cole - Girls Aloud Member, Wife of Ashley Cole
February - March - Krystle Lina - Model, Playboy Cybergirl of the Week
March - April - Heather Rae - Model, Playboy Model