Posts

46,678

Joined

Last visited
Previous Fields
Star (Zodiac) Sign
Favourite Wrestling Company
Orientation
Favourite Food
Playstation Network ID
Twitter Handle
M3J's Achievements
Official CAWs.ws Addict (10/10)
About Me
I'm M3J. I enjoy joking around and oftentimes don't know when I'm actually serious when I really am serious.
Sigs and avatars I have used.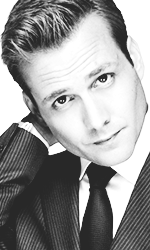 Matt Bomer made by Intentz. I think Harvey Specter avatar made by Ipse. AJ with spread arms sig made by Oldsie. Credit to Status for the amazing Melanie Iglesias avatar, I still absolutely love it! Emma Watson sig and avatar credit goes to Poe. Poe also made the Lisa Ramos avatar! Credit for the sexy Melanie poses sigs and the Lisa Ramos and Liss and Melanie avatars goes to E#37, who also made the Alyssa Arce avatars! Thanks to Spearson for the Deepika avatar! E#37 made the sexy Deepika sig!
Sigs/GIFs/avatars I like
Vibe
Lyriqz
Random pics
[
Non-CAWs related GIFs and pics