DCN
Member Since 27 Nov 2006
Offline
Last Active Jul 14 2014 12:59 AM
About Me
What's up caws.ws my name is David but I go by many names DCN, David, Davku, D-money, Money D so if you call me one of those I'm cool with that. I've been a member of caws.ws since 06 but I really didn't start posting here until 08. As many of you know I'm a DBZ head lol!You ask me any thing about DBZ and I know it.If you visit my page leave a comment and tell me whats up!
Dragonball Weekly List

Cell

You said you'd show me true Saiyan power. But all that you've done is pump up your little muscles. And there's nothing special about that. I could do that too if I wanted.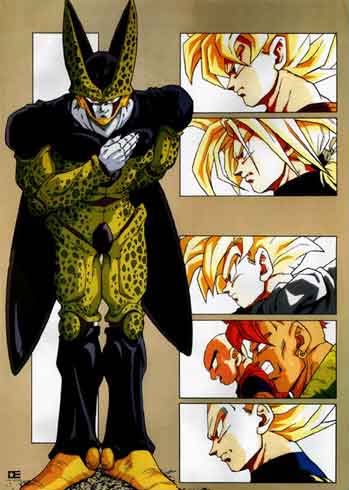 Frieza

Poor stupid Saiyan! You honestly think you've won? Your puny mind never could understand! I am Frieza, the most powerful being in the universe! And you are nothing but a beast! A fragile animal! You can't win, because I am mighty! And you, are not! Now learn! Learn what happens when you mess with the most powerful being in the universe!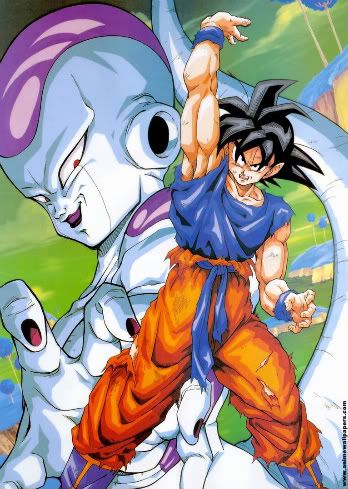 Trunks

It's time you understood who I really am! So I'll tell you what. I'm going to let the two of you in on a little secret. You're about to find out what it's like to fight a real Super Saiyan, and I'm not talking about Goku.


Master Roshi

You know there's one thing I did like about Dr. Wheelo.......... He thought I was the strongest fighter in the world.]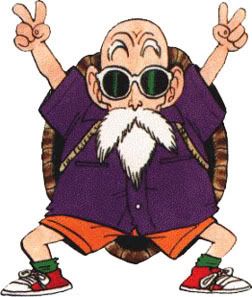 Vegeta

How could I let this happen to my son? He has sacrificed everything for me! And I have done nothing but ignore him! No! I won't give up on him! There is still time to change things! Cell has crossed me for the last time! He has tricked me in battle, mocked my Saiyan ancestry, but this...this time he's gone too far...he will pay the ultimate price...for what he has done to my son!


Gohan

What are you so afraid of Cell? Isn't this what you wanted? I warned you! I told you what would happen if you pushed me too far! But you didn't listen! You forced me to awaken my hidden power! And now that you've seen it, you're afraid...because you know that I'm going to destroy you!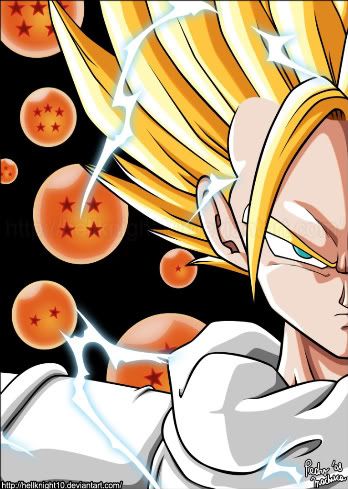 Piccolo

You know, I used to be like you. One day you'll learn...that the more you hurt others, the harder your life becomes. It's simple. Your desire to kill is killing you!


Krillin

The three of us here together reminds me of old times. Brings back a lot of fun memories. I remember we had a bet one time - we were suppposed to find a rock like this one with a turtle on its back and bring it back here. Oh, yeah... and the loser had to go without dinner.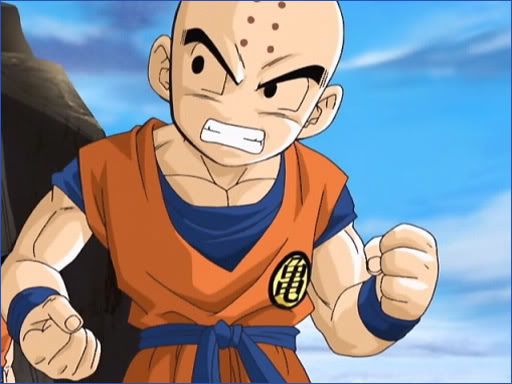 Broly

Do you think three on one is good enough? Do you really believe you have enough power to defeat me?


Goku

I think I understand you now. You weren't grieving over your own death, or because our home planet was destroyed. You were grieving because he turned you into what he wanted you to be. You never had a chance to be anything else. Well I still respect you. I know you made a lot of mistakes, but now I see that it wasn't all your fault. You had the fiery will of a Saiyan. Please share that with me now, 'cause I need it. Thank you for saving my son's life and buying enough time for me to recuperate. I'll do my best to carry out your wish.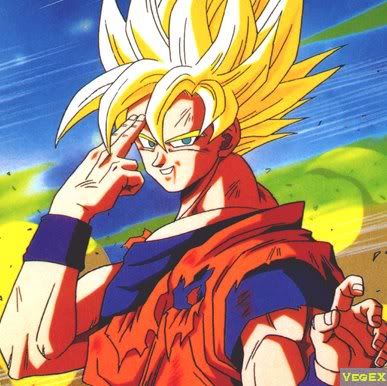 Bulma

I'm sorry, but Goku's going to have to grow up someday and realize that there's more to life than fighting.


Yamcha

I've had my share of tough opponents, but none have been as cunning or dangerous as Tien. He ripped through me like a ragdoll. No one can stop him. Not even Jackie Chun.


Androids 17 and 18

It's a shame that you insist on getting in our way. Our mission has nothing to do with you. It's Goku that we're after. Terminating your life is not something that we wish to do. It doesn't make sense for you to die out here in the middle of nowhere when we have no interest in killing you. Why don't you just tell us where Goku is and then leave unharmed. It's the only logical thing to do.

Strength is one thing, 17. But character is another. The 17 I knew wasn't a cold blooded killer. At one time you were programmed to destroy Goku, but you never took pleasure in killing innocent people! You even managed to overcome the programming. You were so strong and independent that you refused to be controlled. But now look at you. If you wanna kill Goku and me, go right ahead. But you know full well that I have a bomb in my chest. So if you take me down, you're going with me!


Yajirobe

Hahahaha....I won, I won, you lost you lost you lost you lost, ahahaha, took him down, don't you understand it's impossible to defeat the great Yajirobe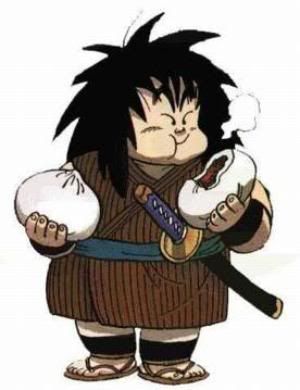 Raditz

Why so blue green-man? Is it because you're powerless to help your friend, or is it because you're just plain ugly?


Hercule

This was all just a cheap trick. Cell planted bombs just before the military came. He might be an expert with explosives. But, as you can see, from a martial arts standpoint, he's an amateur. And I, Hercule, the greatest fighter in the world, will crush that fake with my little finger. Now, yell if you love me!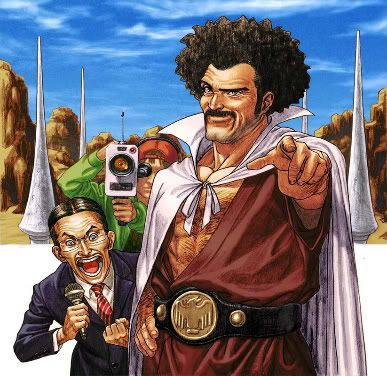 Chi-Chi

That's it. I'm putting my foot down Gohan! I won't let you leave me again. You just came home, after you've been gone for a whole year Gohan. You're a child. Act like one! Don't throw away your childhood trying so hard to be a brave adult. Being a kid's the best part of life. You should be making friends and playing baseball, not trying to save the world!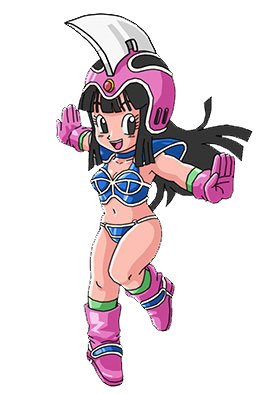 Mercenary Tao
Ah, yes. The missing Dragon Ball which I carelessly forgot to relieve you of during our last encounter. I won't make that mistake again. I must say, I've been looking forward to this moment... though I don't know which will be more entertaining... taking the Dragon Ball from you... or ramming it down your throat!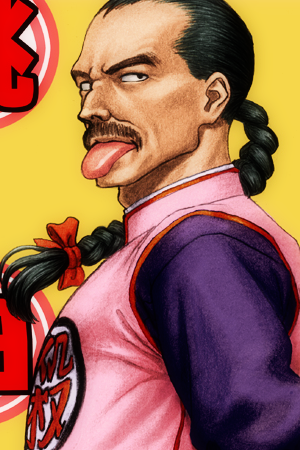 Buu

I'm not interested in fairness. I'm interested in the extinction of every living creature on this planet! A good fighter knows his mental and physical limitations. But a great fighter will figure a way around them.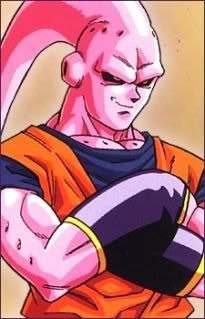 Tien

Everything you talk about is a joke. What could you teach me, huh? How to hide? How to walk away? Who are you to judge me or my master? So I don't walk the straight and narrow, at least I'm not a quitter. You talk about truth and goodness as if it's the path to enlightenment. Well all it really is, is a choice. And I've made mine! You don't get it, do you? What you choose to label as evil, I call a good time. I'm a killer, like Tao!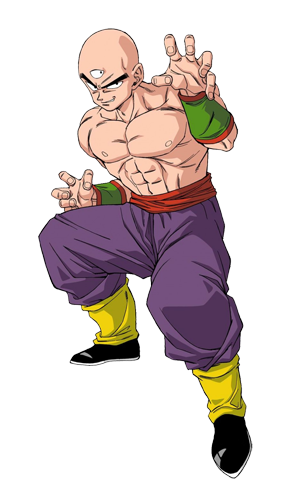 Videl

I was convinced of it until I saw you fight...eh. Please don't take on any more criminals, Gohan. Sorry, but you don't have what it takes. But you sure know how to take a punch in the face.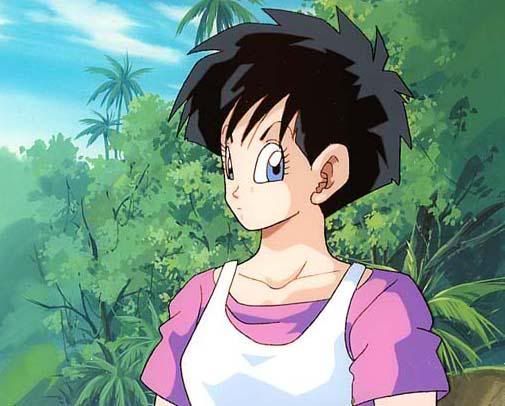 ---
Community Stats
Group

Members

Active Posts

1,385

Profile Views

16,633

Member Title

Midcard

Age

31 years old

Birthday

January 26, 1989

Gender

Male

Location

Norfolk
Previous Fields
Favourite Wrestler

The Rock/Trish Stratus

Favourite Music

Rap,R&B,J-pop,Some Rock,Christian,Jazz

Star (Zodiac) Sign

Aquarius

Occupation

Salesman

Console(s) Owned

Atari, Nintendo, Sega, N64, PS1, PS2, Xbox 360, Gamecube

Favourite Wrestling Company

WWE ATM

Orientation

Straight

Favourite Food

Chinese

Ethnicity

African American

Favourite TV Show

The Boondocks and DragonBall Z.I have many others but these two are good!

Xbox Live Gamertag

X D money 23 X

Playstation Network ID

XDmoney23X

Twitter Handle

XDmoney23X
Viewing Profile: DCN