Greetings all. I have some logo requests
Firstly, I'm looking for a hairline texture for one of my CAWs. The hairstyle I used looks too much like a wig and I figured a hairline texture would help her look more realistic. Here's the CAW in question.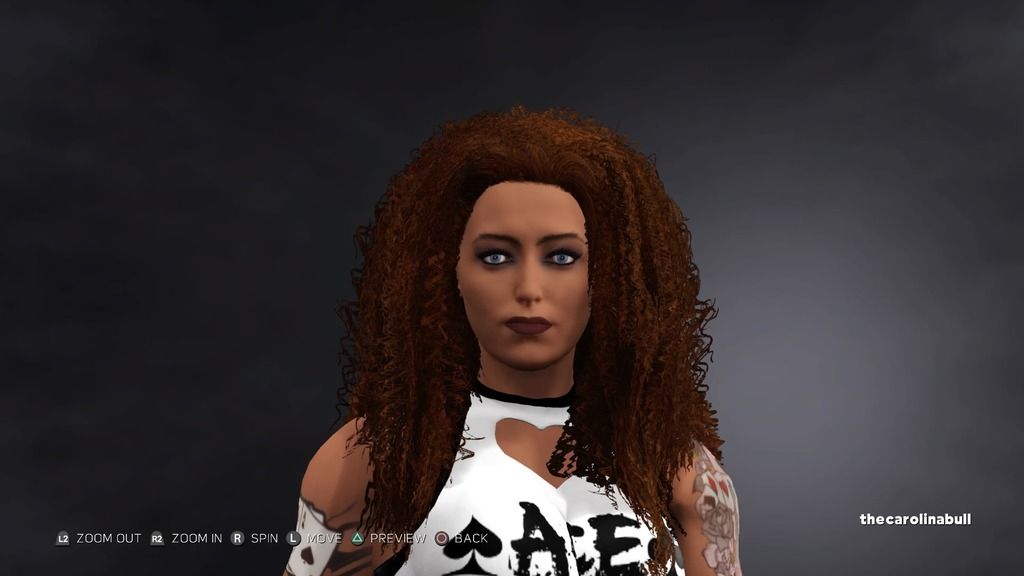 Secondly, would someone mind replicating the top design on my custom Bayley. When I made this myself, I had to use 30 logos just to color the blue half of the top and since I plan to make it in future, I'd prefer to have to use less logos. I'd make it myself, but I'm not sure how to get the dimensions right and since I've seen a lot of Bayley's on CC with whacky tops, I figured someone would know how to make one.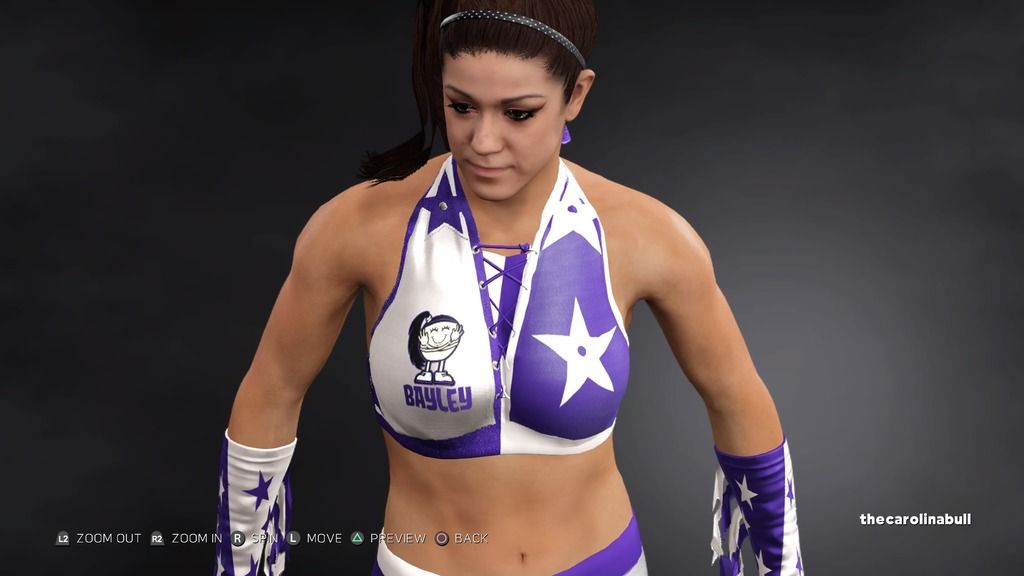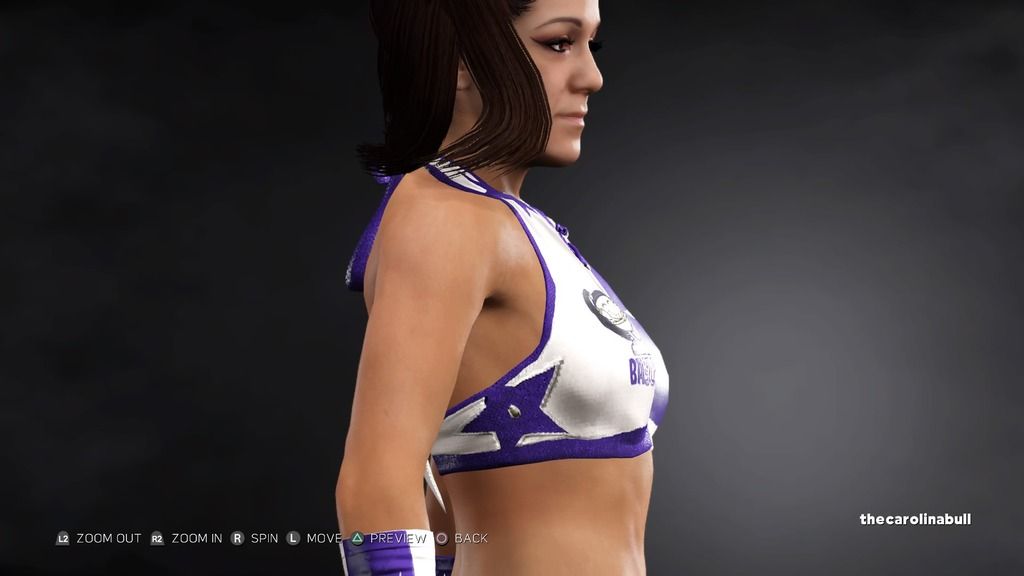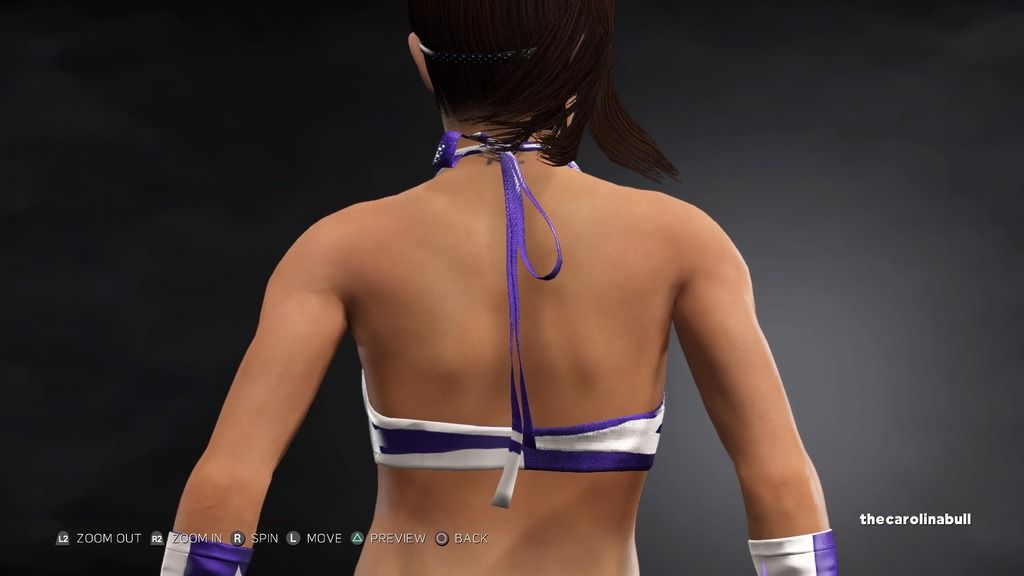 Thirdly, I'd like a facial texture of Ellie from The Last of Us. I myself can't find a good one to use.
Edited by thecarolinabull, 19 February 2017 - 03:37 AM.