I want to start off by saying that I've been a fan of this site for years. There are a whole lot of talented creators on here and, needless to say, I've downloaded many of the CAWs I've seen on this site. Starting last year I really got into the customization part of the game and with all the new options this year, I've really been busy at work. This is my first time posting, so I hope you like my creations and, of course, I'd appreciate feedback/constructive criticism/etc.
My tags are:
JC2KUNIVERSE
World Wide Wrestling
NWF SJPW FMLL
So, the way I have my Universe set up is the following. I have a main promotion (similar to the WWE) named World Wide Wrestling. The main focus of the company is having the best international talent on the roster. It's rival promotion is the NWF (National Wrestling Federation) and it's something similar to what the NWA was. You have 1 main champion and various regional championships. The 3 promotions that make up the NWF are: 1) Amped Wrestling which is a small indy promotion focusing on fast-paced, no-holds barred type wrestling. 2) Super Japan Pro Wrestling (SJPW) which is the equivalent to the WWW in terms of popularity but based out of Japan. 3) Federacion Mundial de Lucha Libre (FMLL) which is a Latin-American promotion featuring wrestlers from Mexico, Puerto Rico, Colombia, and various South and Central American countries. I host various inter-promotional cards between the 3 NWF promotions and 1 "Super Card" between the WWW and NWF for bragging rights. Now without further ado, here are my original creations:
WORLD WIDE WRESTLING
WWW Tuesday Night Titans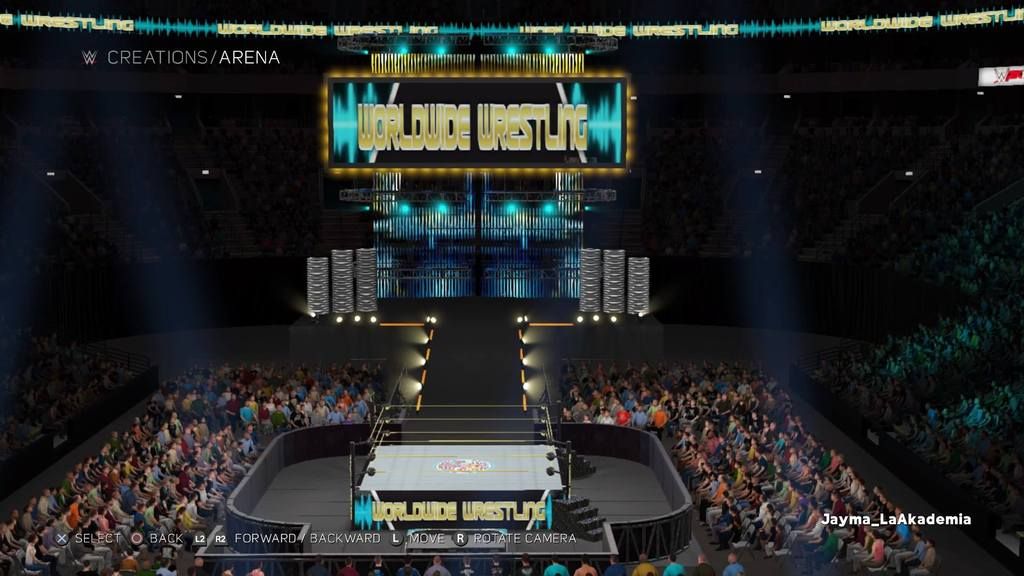 WWW Zero Gravity (PPV based around ladder matches)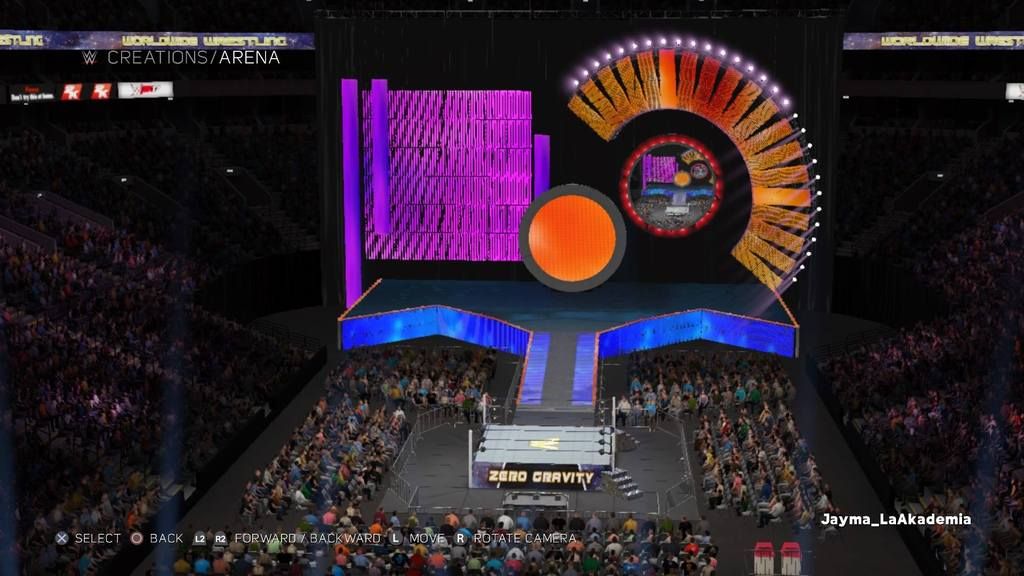 WWW Quest for Glory (Wrestlemania type PPV)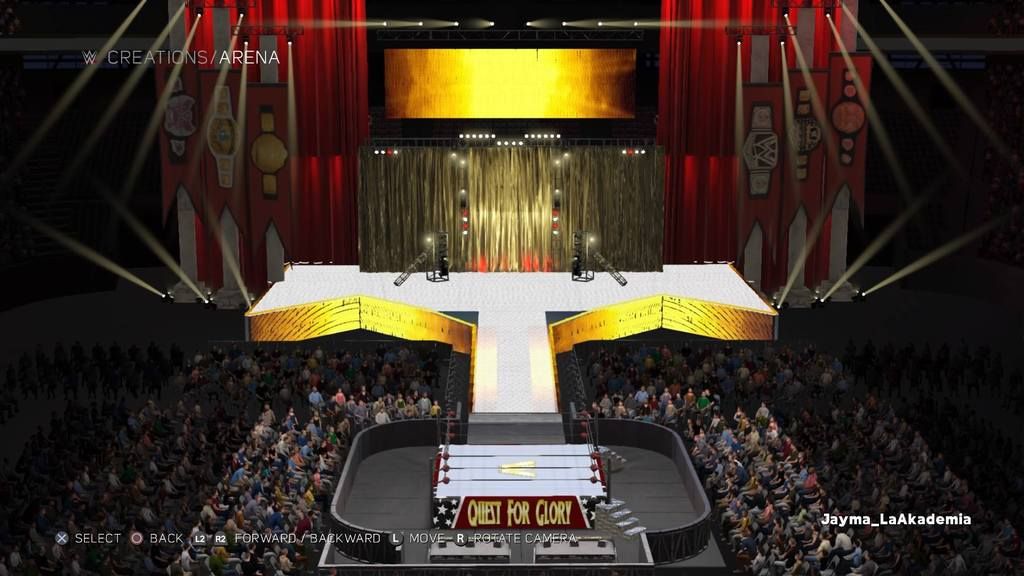 WWW World Championship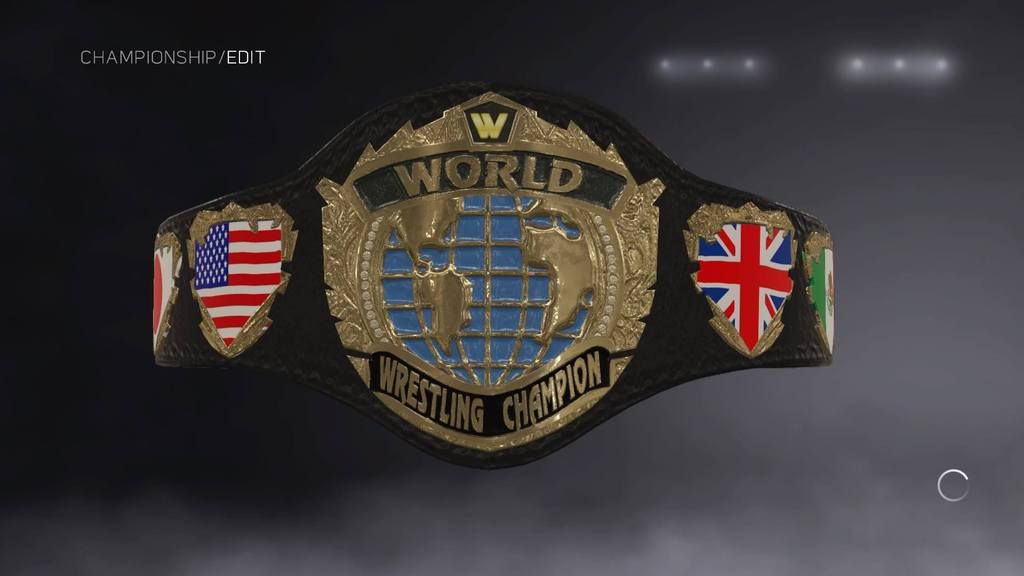 JC Rodriguez
From: New Jersey
Height: 5'9"
Weight: 190 lbs
Finisher: Fisherman DDT/Frog Splash
This CAW is actually based on myself (or what I'd like to be like lol). Not the biggest dog in the fight, but definitely the biggest heart. My style is a mix between high-flying and technical wrestling. BTW, you can't see the man-bun, but it's there lol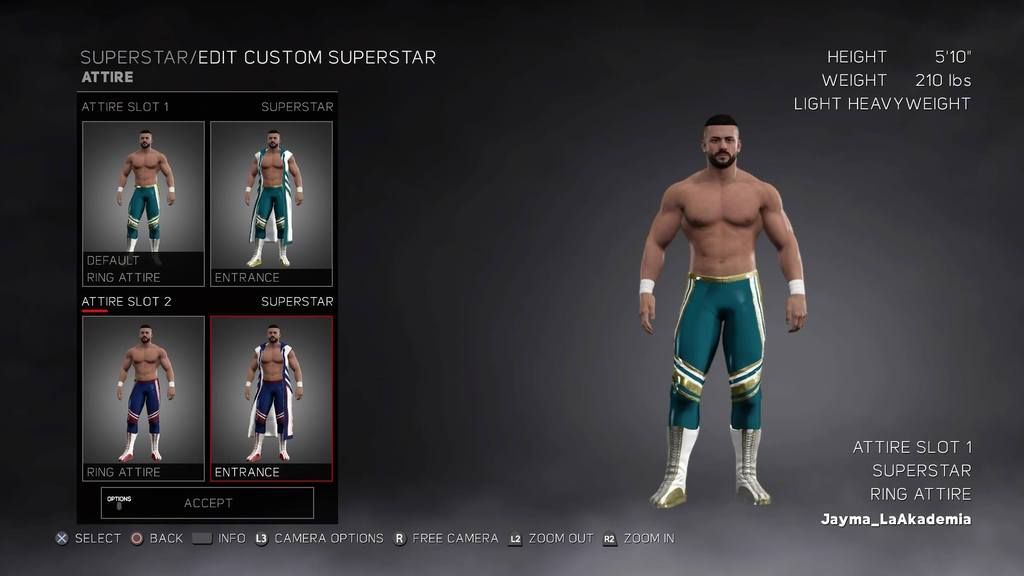 Dr. Frank
From: The other side of darkness
Height: 6'7"
Weight: 350 lbs
Finisher: Torture Rack into a neckbreaker
This CAW is based on Dr. Frank from WCW vs NWO Revenge. You used to be able to access a secret menu and change up wrestler's attires. So I switched his gear to Meng/Barbarian's tights with the skull. His movies is pretty much the same as in the WCW Revenge game. Very fun character to play with!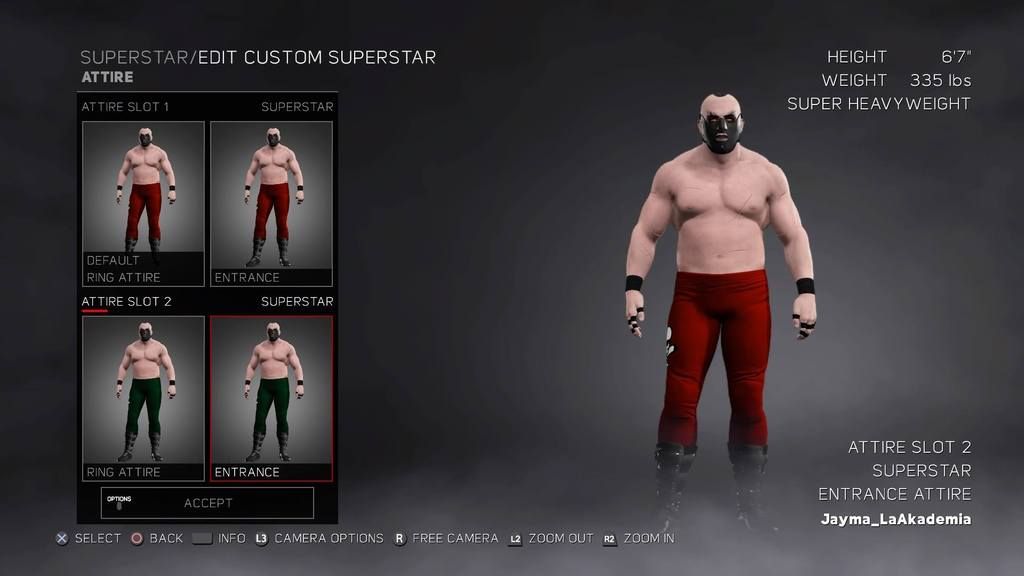 Sergio Santos
From: Puerto Rico
Height: 6'3"
Weight" 275lbs
Finisher: Inverted Powerslam/Meathook Clothesline
"Strong Man" Sergio Santos is WWW's resident powerhouse. Has defeated the best of the best on his way to the World championship. He's a mix between Scott Steiner/Kurt Angle. Lots of power moves and suplexes.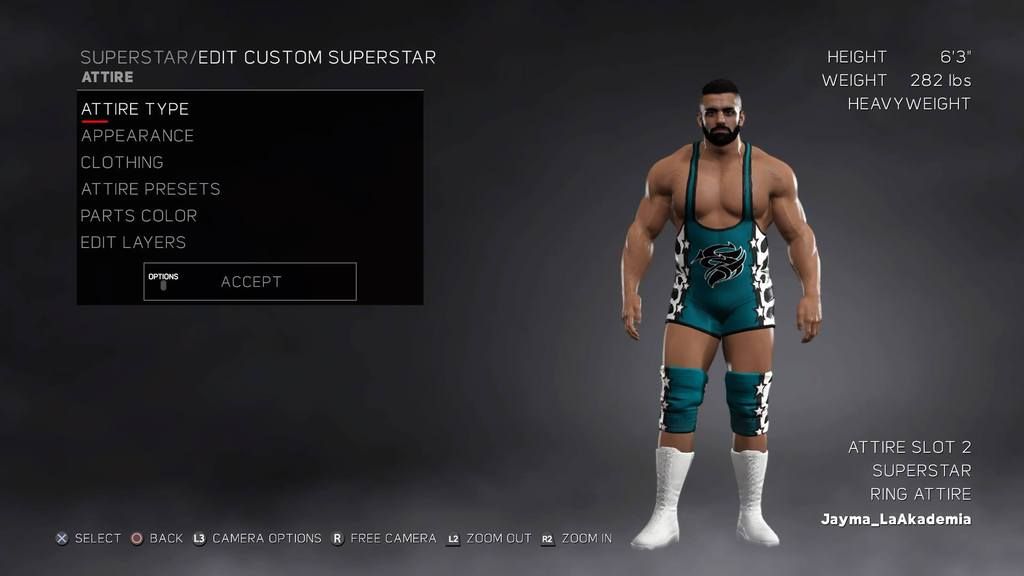 NATIONAL WRESTLING FEDERATION
Super Japan Pro Wrestling arena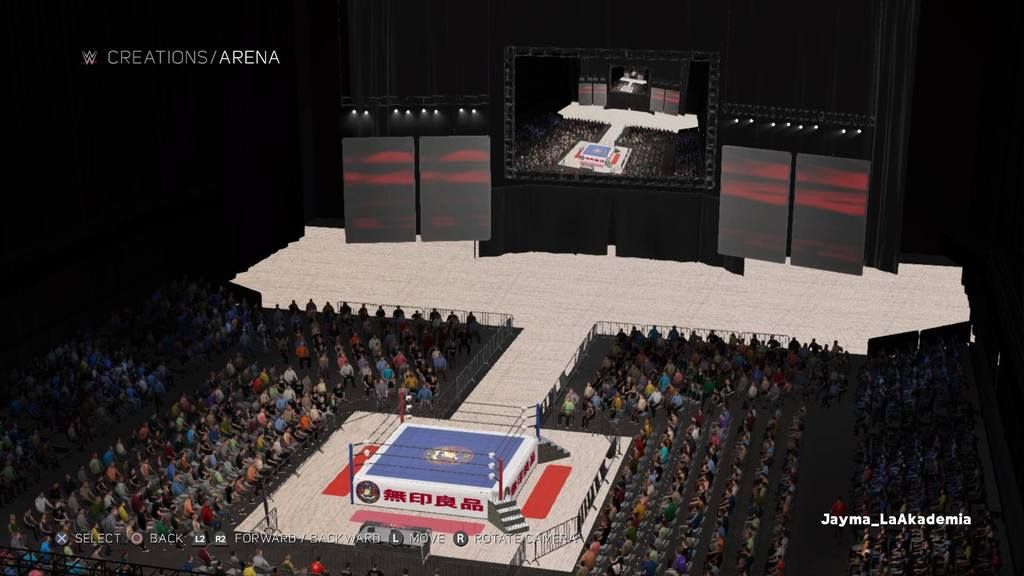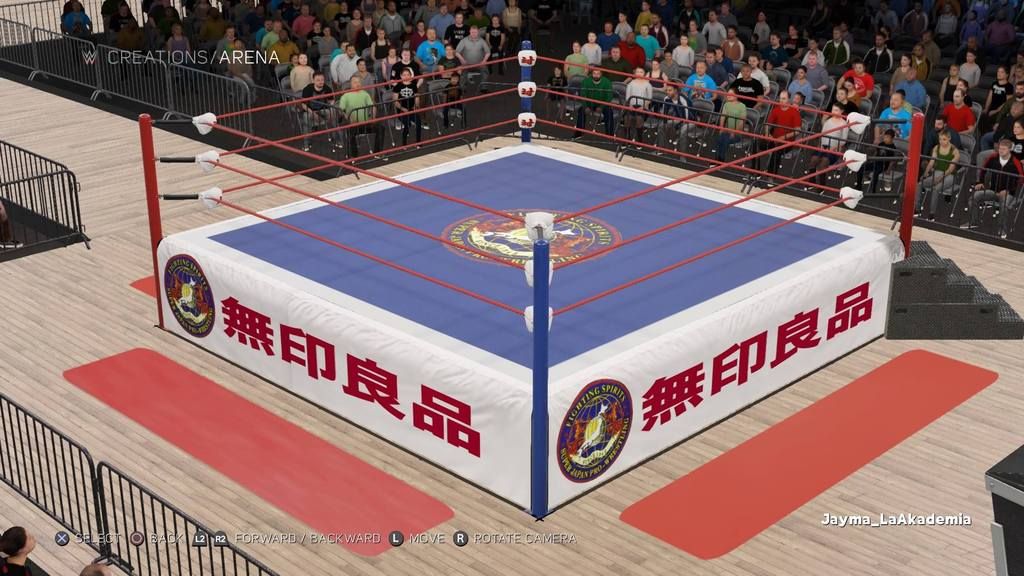 SJPW World championship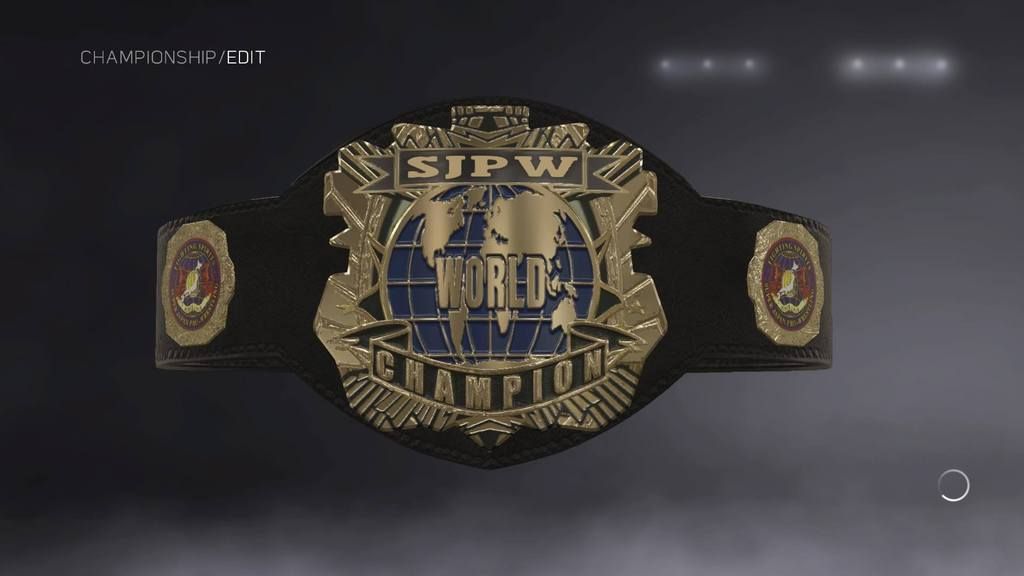 Federación Mundial de Lucha Libre arena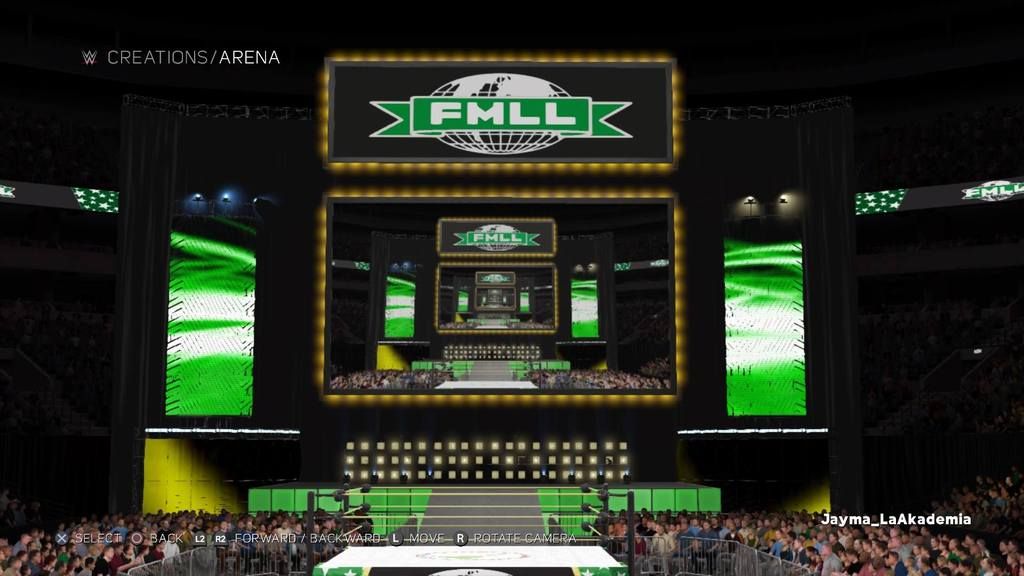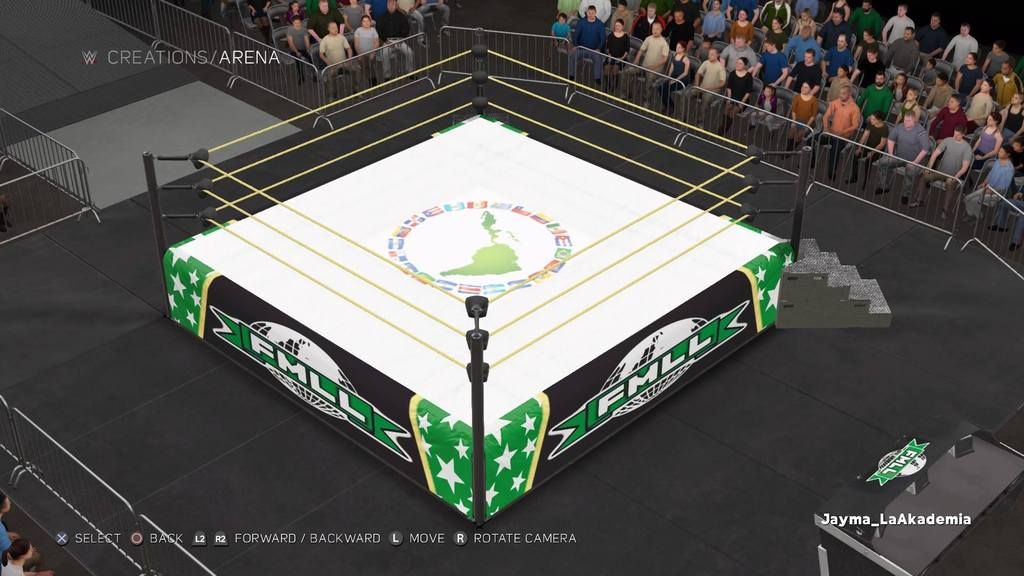 FMLL World title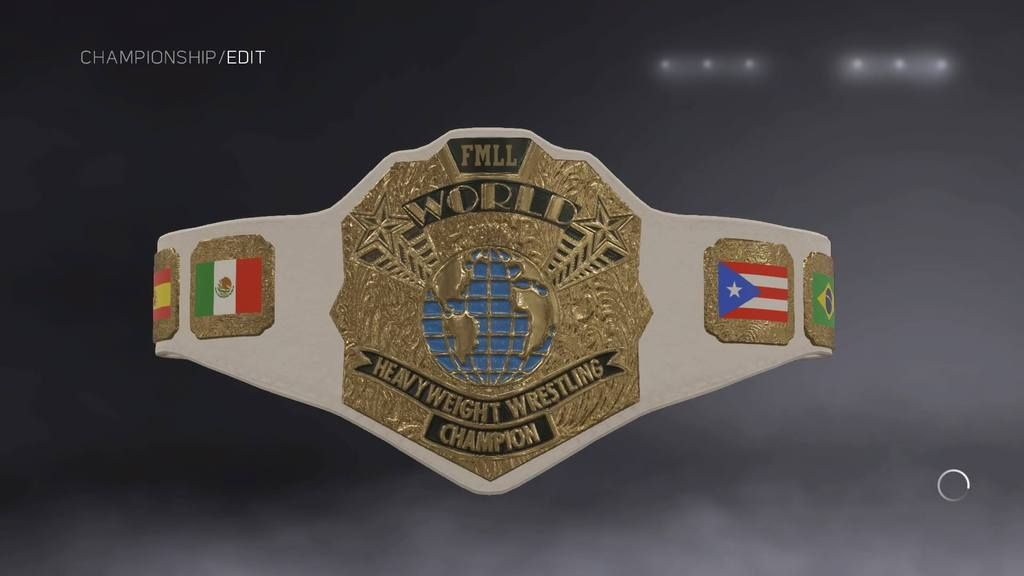 Amped Wrestling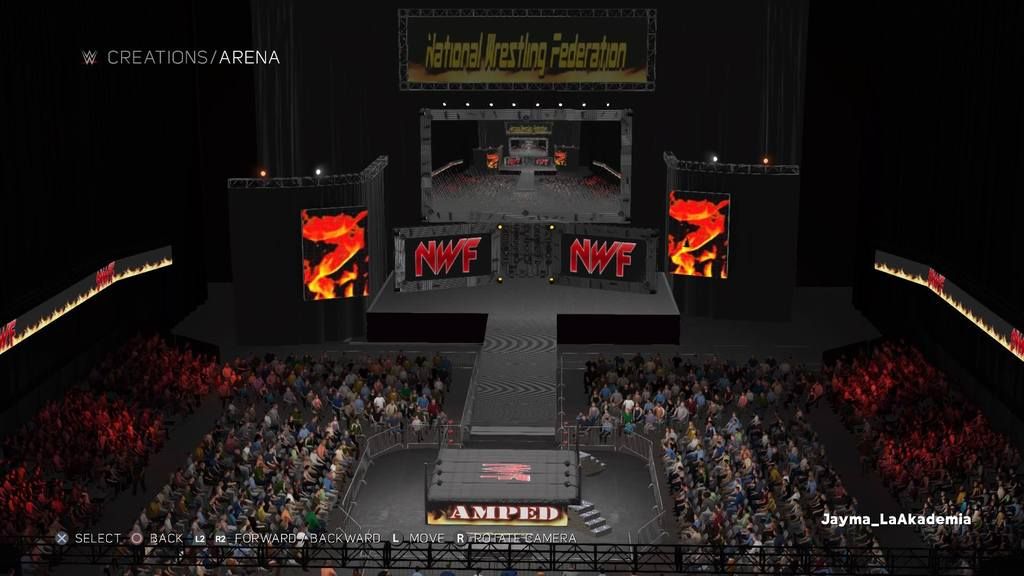 NWF World Heavyweight championship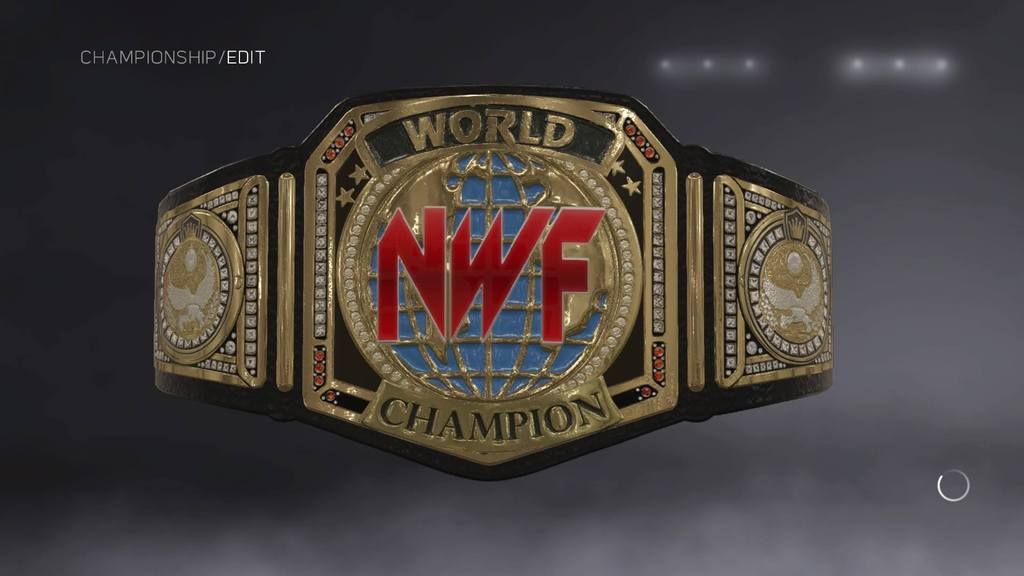 NWF Roster
Perry Gordon
Grizzled veteran of the ring wars. Started his career in the states, then moved to SJPW where he became a star during the popularization of hardcore wrestling. He bounces between Amped Wrestling and SJPW depending on where the championship is.
Satoru Tanaka
Based on Kenta Kobashi. Also a veteran and most decorated champion in SJPW's history. Has battled the very best on his way towards 10 championship reigns.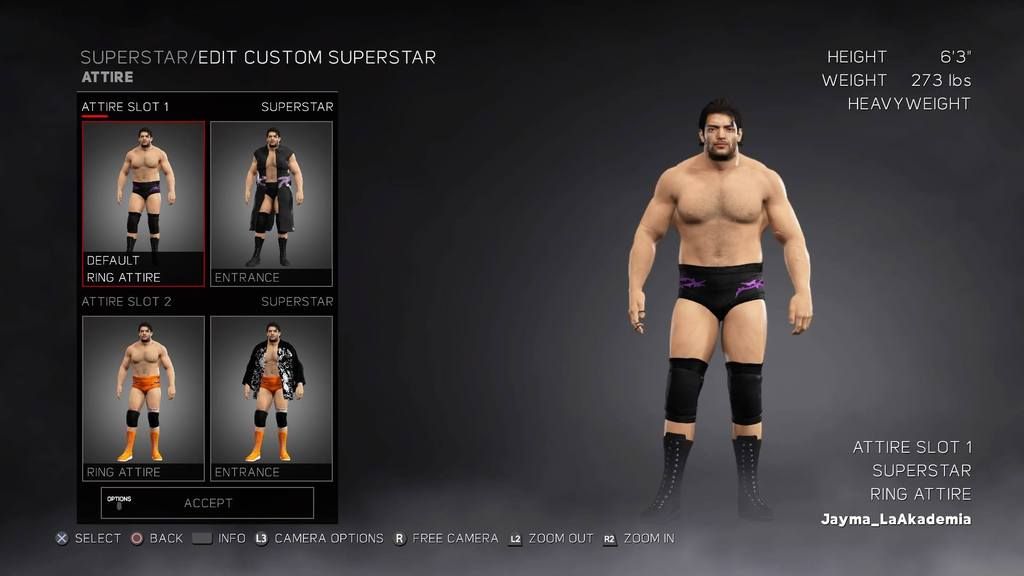 Mohammed The Butcher
As the name would indicate, this wrestler was influenced by Abdullah the Butcher. He hails from India and has dominated many of his opponents in SJPW. He is very aggressive and violent, using whatever weapon is necessary to inflict pain and punishment on his opponents. He's been called animalistic and savage by his opponents.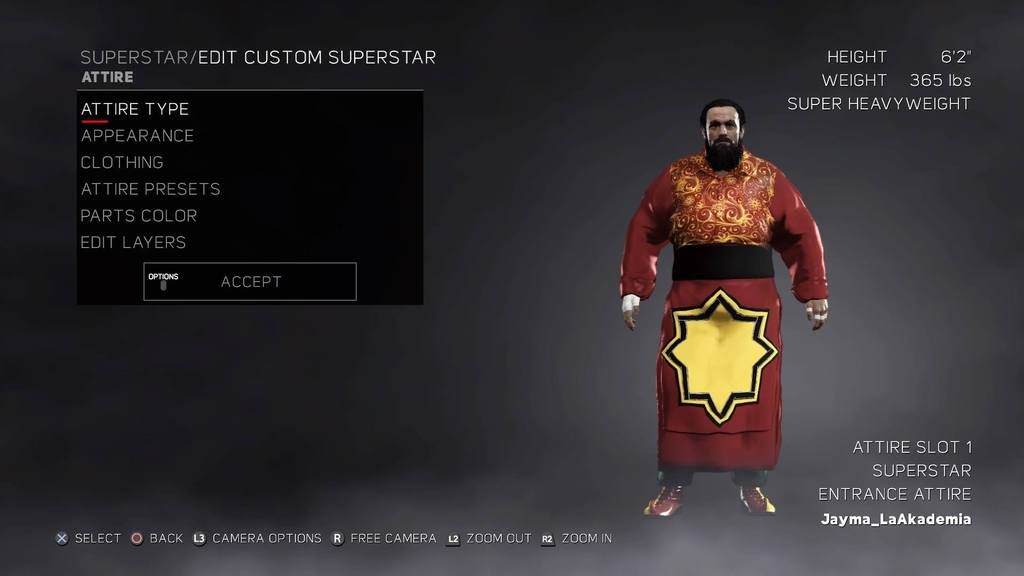 Final Dragon
Based on my favorite masked wrestler, the Ultimo Dragon. He is a skilled technician, striker, and high-flyer and can put his opponents in a submission, seemingly, out of nowhere. Incredibly fun character to play with! (His wars with Tiger King are epic)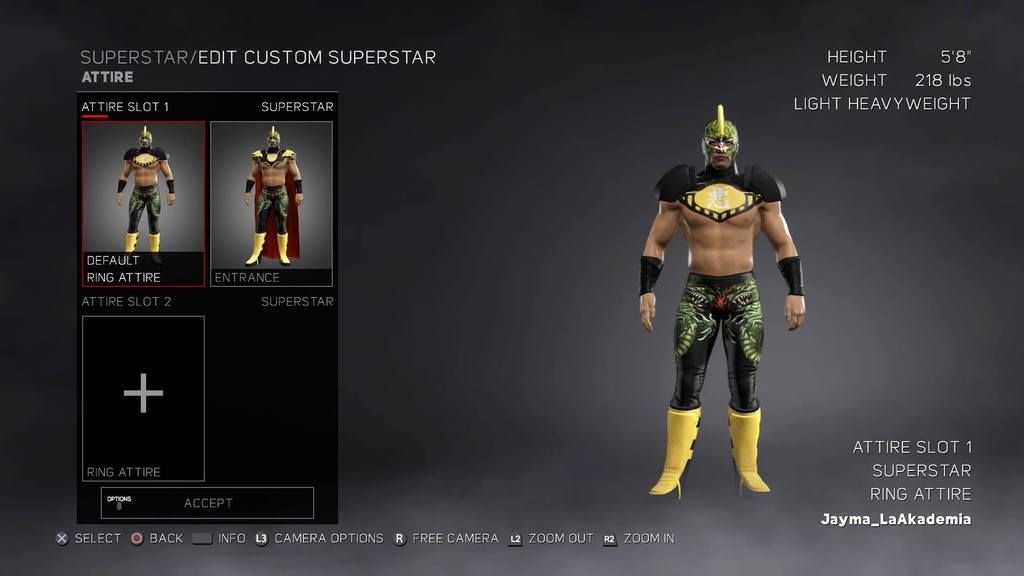 Tiger King
One of the most famous wrestlers to come from FMLL. Known for his daredevil antics and never-say-die attitude. Top contender for the FMLL championship. His attire is based on King from Tekken (I believe that was his name, but can't remember)