I've updated my old Ring of Honor arenas for 2K17. Getting all the stage backgrounds was a challenge. Getting the ACTUAL new ring apron logo was a MISSION!!! In the end, I found a high resolution photo of a "This Is Wrestling" t-shirt to take it from.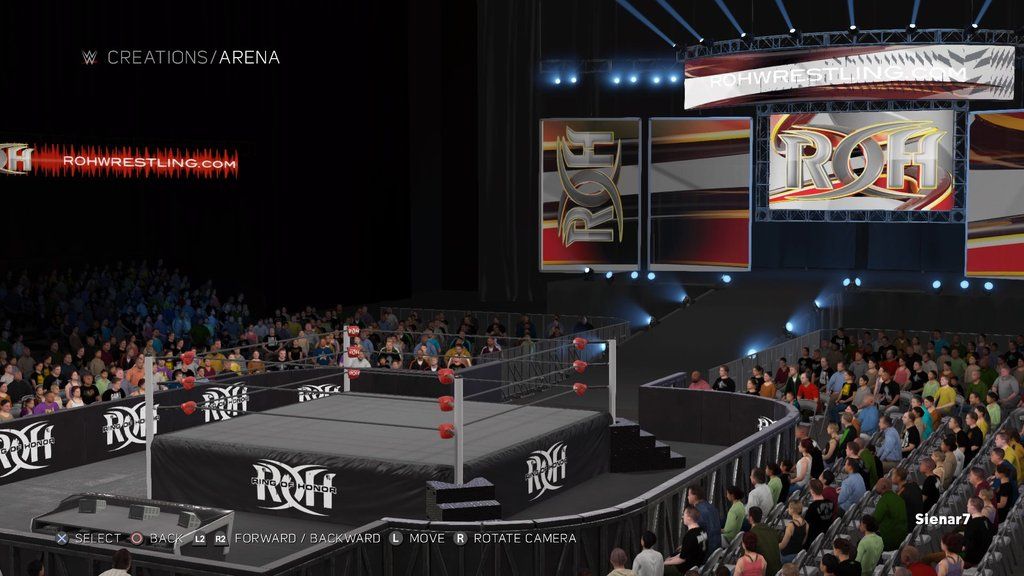 Hashtags: RING OF HONOR, ROH, ARENA  
Next, I updated my 2006-2008 Ring of Honor arena for the new game. Found a decent quality ROH-TV logo to use on the screen. Let me know what you think.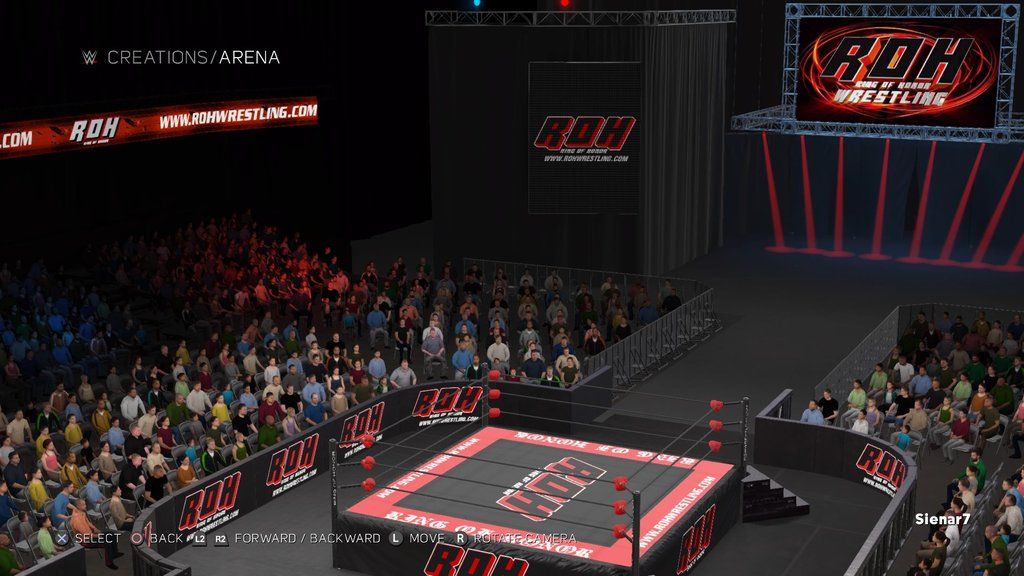 Hashtags: RING OF HONOR, ROH, ARENA    
Lastly, I've created a new Chikara arena. The ring is based on the 2016 King of Trios. I even researched the actual fonts for all the logos (even the ring post) to make high resolution versions. Had to take some creative liberties with the entrance way though.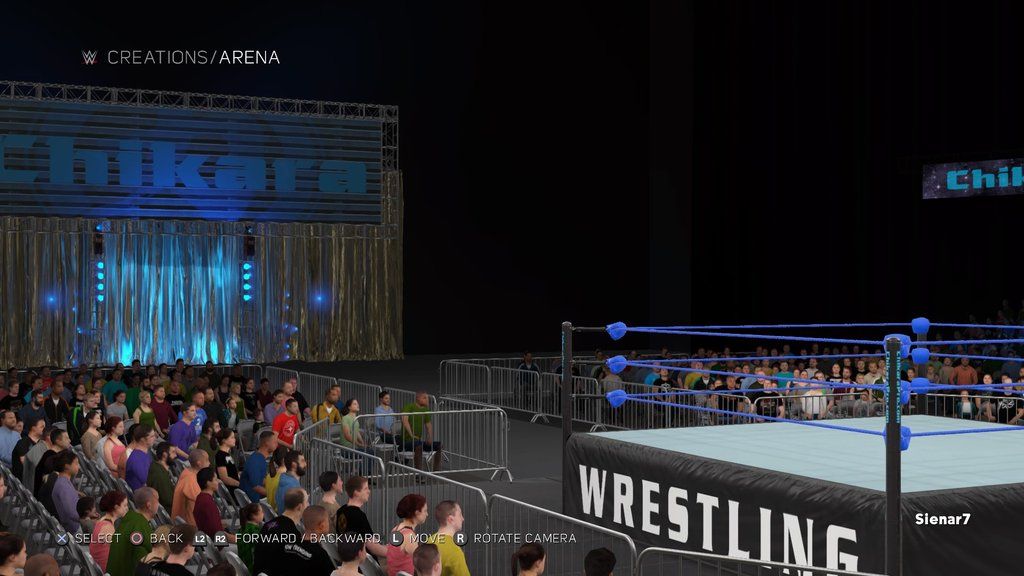 Hashtags: CHIKARA, ARENA
UPDATE: I'll probably rework the Chikara entrance in the future. I just reuploaded the Chikara arena with a fixed tron and adjusted apron logo.  
I've also created an ROH/NJPW Global Wars 2016 arena, after a LOT of studying and work in Photoshop working on the apron.  
Hashtags: NJPW, ROH, Global Wars  
Please let me know what you all think, and ENJOY!!!!
Edited by Sienar, 08 November 2016 - 08:31 PM.