Update: 03-20-13 Both slots uploaded to XBL.
Big Evil slot
Tags are: Archer Big Evil
A.B.A slot
Tags are: ABA taker BHANGRAMAN
Update: 03-18-13 A.B.A. slot finished.. Both Big Evil and A.B.A. slots are ready for upload..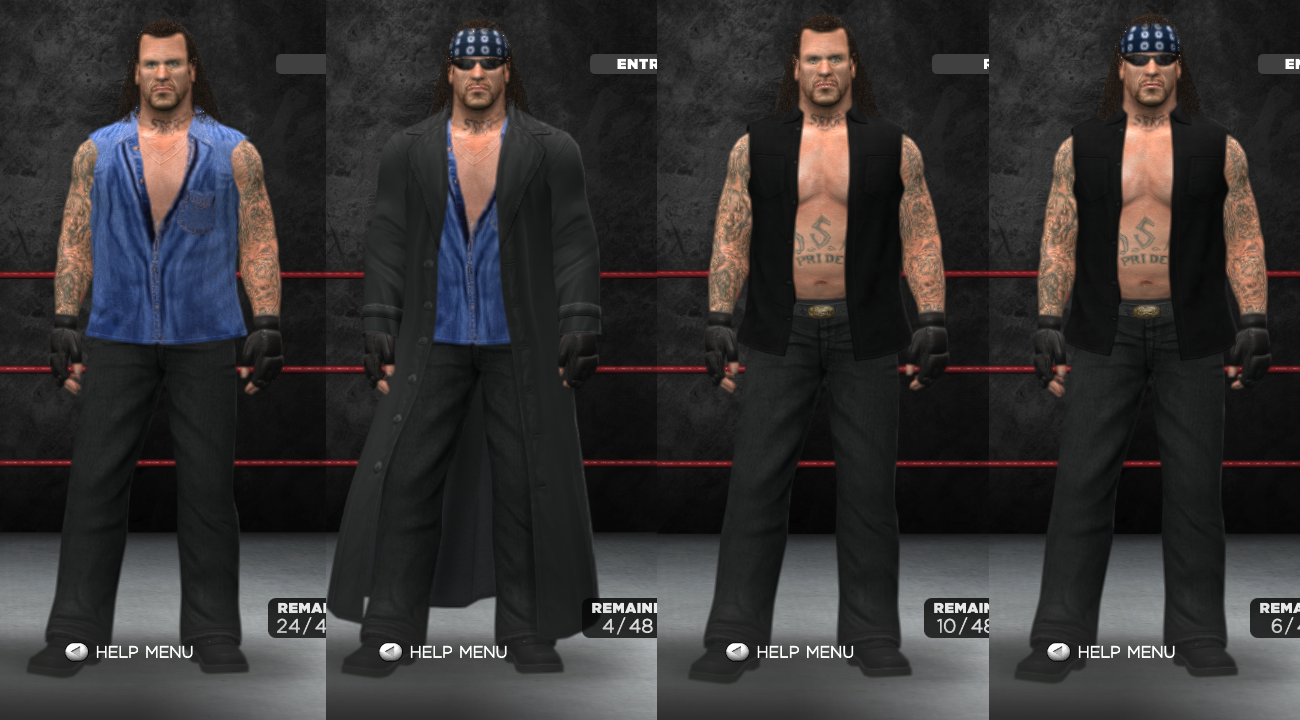 Update: 03-16-13 A.B.A. slot preview
Update : 03-15-13
been struggling to find the motivation to CAW-ing lately... but I'm still hoping we can finish this project...
right now, Big Evil slot is done.. we hope it's going to be liked..

This is a collaboration between me and Bhangraman. This is going to be based on Wolfie and Bhangra's 2010 Undertaker, so huge thanks to WolfgangJT/Bhangra. The plan is to make ABA/B.O.D. , Phenom and current/updated versions of the Undertaker.
Here's an early preview. We are currently tweaking the face details, so expect an update in the coming days.

Suggestions are very much welcome.
Edited by Archer, 20 March 2013 - 02:52 AM.