First Part of the story is posted at this link. ENJOY!
I was extremely dejected after attempting to recreate/continue this project in 2K14 and being denied the authenticity effect that I wanted to provide. The primary positive difference between these two games is the addition of Goldberg and all of the Wrestlemania arenas. To be honest I will take Tich's Goldberg over 2K14's anyways and all of the WM arenas that I would need I created or have downloaded. If I need to use one of their Wrestlemania arenas for video footage or anything I may. I will be sticking with WWE 13 because of the accuracy we can make with arenas wit unrestricted logo sizing, the custom entrance videos, the sizeable roster I have thus far, and less glitches. Anyone who wants to continue to use my creations is more than welcome and comments and suggestions are also welcome.
Updates 11/15/2013
Small Tease for upcoming storylines
Updated Mysterio
Bad Blood 2003
Vengeance 2003
Backlash 2003
No Mercy 2003
Slight Lesnar Update
http://youtu.be/zm_dENeUWNQ
Small taste of the Save
Just a little tease. Freed some spaces so if you have any caws that have not been posted, PM me so I can see if it can be included in the save.
After weeks of imagining how I could pull this arena off, I finally put it to work this morning. These are all pts by me, NO TEXTURES!
Armageddon 2003
Unforgiven 2003
-Lesnar on XBL (Tags: Brock Lesnar Von 2003)
-Christian on XBL (Tags: Christian Peep Von)
New Years Revolution 2005 Preview
-Heyman on XBL with 4 attires (Tags: Paul Heyman ECW)
-Two Orton slots re-uploaded to XBL (Tags: Evolution Randy Orton Von 2005)
-Coach on XBL (Tags: Jonathan Coachman)
-Maven on XBL (Tags: Maven Von Simon Dean)
-Muhammad Hassan on XBL (Tags: Muhammad Hassan Von)
Acid6D94 for fixing recent Paint tool batch.
Paul Heyman
Few Entrances
http://s1162.beta.ph...d162fd.mp4.html
Captain Charisma Returns! Ignore the logo under the chin, I have to rearrange layers.
Randy Orton
<iframe width="560" height="315" src="
http://www.youtube.c...bed/wyRBt1ga3sc
" frameborder="0" allowfullscreen></iframe>
-Collab between myself, DRVRIES, and NWOldschool
-Tats have been darkened
Wrestlemania 20 Arena (Apron logos by Shoshony with tweaks to the XX one by me)
Stage graphics taken from Google SketchUp, I do not own.
Jonathan Coachman
Caws will be converted from here.
http://caws.ws/forum...ession-project/
Everything is on XBL but the new Orton, Hassan, Maven, Lesnar, Eddie, HBK, Coach and WM 20
Lesnar Update
<iframe width="420" height="315" src="
http://www.youtube.c...bed/cISoLTCPQOY
" frameborder="0" allowfullscreen></iframe>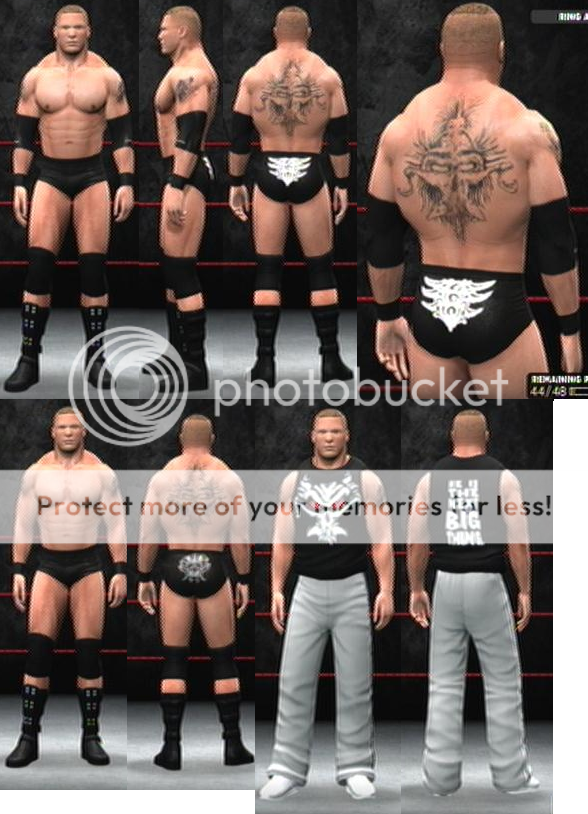 More Attires soon to come
Wrestlemania 20 Stage preview
Maven
Batista
Update Info
-Fixed textures on body to blend better
-Better detailing, especially lips and eyebrows
-More realistic eyes and body proportioning
-New tweaked nose morph from Wolf
-Different attires with suits for each cutscene
Triple H by PETOS
Kane
Muhammad Hassan
Update Info
-Tweaks made to face
-3 Attires and all tats added
-Entrance complete
Credits
-WolfgangJT for Batista Caps and Nose Morphing
-Cody's Mustache and Kid Sampson for PT Fixes( VERYYYY Appreciated)
-Dez Holly for Updated Batista logos, Hassan logos, and Orton Textures
-Ravenos for Batista logo and Randy Orton Face Texture
-DR Vries for Randy Orton tweaking
Bob Orton(Used Randy's original face texture)
Wrestlemania 21-I updated it and made it the most accurate its gonna get.
Rate and download
Tags: Wrestlemania 21 Von
Tags: Wrestlemania 22 Von
Wrestlemania 23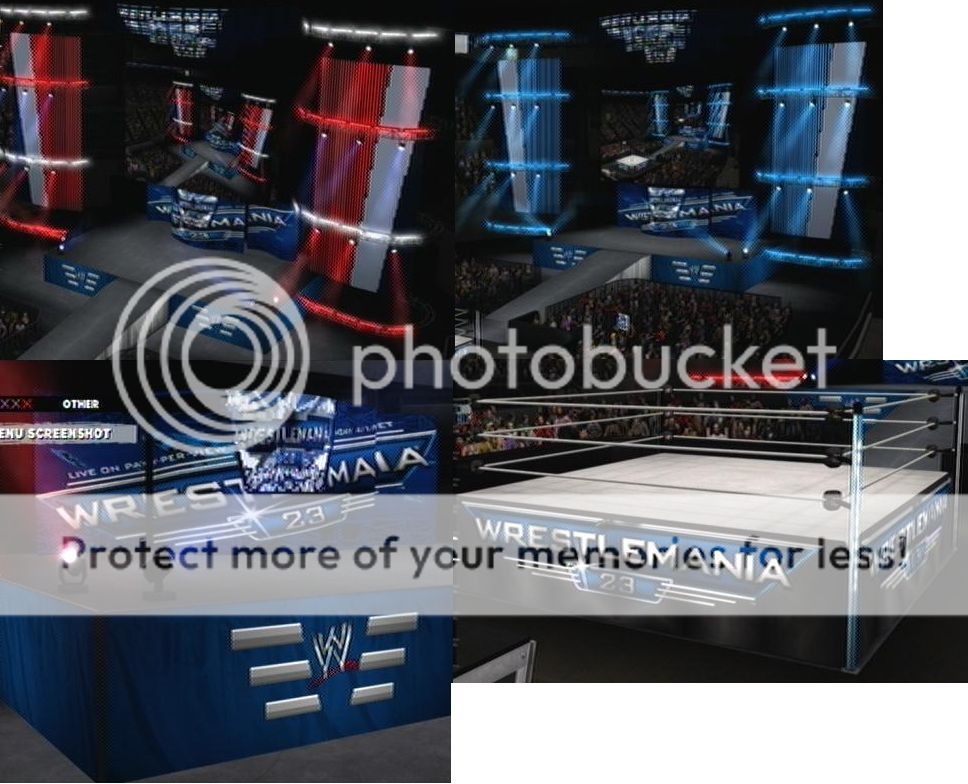 Tags: Wrestlemania 23 Von
-Two Versions up(Blue/Red)
CM Punk( On XBL)
-TheBroMan18 for Base
-Cults guy phil for tattoo textures
-All first three attires have that shirt
Tags: CM Punk Von ECW
Chris Benoit( WIP)
-The Baroness Returns for Base(I tweaked to blend better)
Edited by .The Von, 20 November 2013 - 07:37 PM.