SOME NEW STUFF ON PAGE 9

 

The Rocket Girls

 

http://youtu.be/u6BTzC35C-E

 

Allure Wrestling Season 2 Episode 1

http://youtu.be/MGQvt8jJb18

This is a brand new caw named Taylor Starr - Theme song - "Call the Shots" by Girls Aloud
 


Spoiler


 
Gabriella Vavara (Because everybody is allowed one vampire). Theme Song - "Transylvanian Concubine (Marilyn Manson edit)" by Rasputina.
 


Spoiler


 
Numbers Game Arena (Future Allure Event)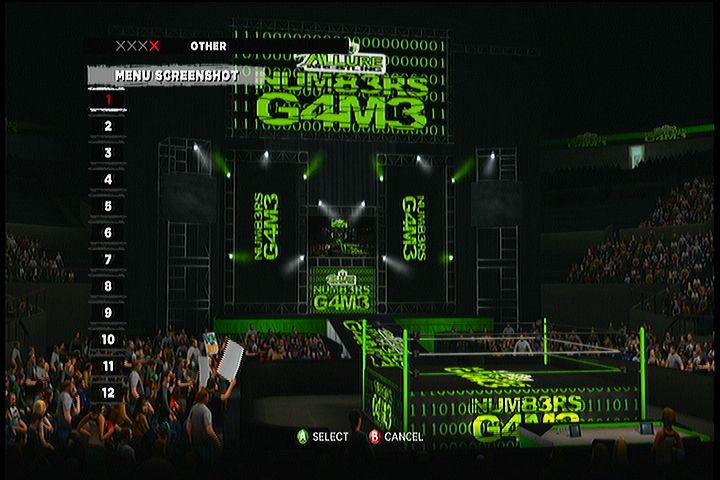 "Mr. Mojo" Devin Hex (Theme - Burn It Down by AWOLNation)




The Game Over Girls are back. Ivy Delucci and Yumi Nakano. (Theme Song: Sindra by Vistlip).

"The Black Mamba" Devitaki - (Theme - "Blood Gets Thin" by Pete and the Pirates). Outfit also in pink and a 4th casual attire.

Taya "Ace" Cassidy - The 70's obsessed superstar. Now in a team called the New Millenium with Azazel (Theme - "Fox on the Run" by Sweet).

Alika Lynch (All new caw) (Theme - "Kill Me" by The Pretty Reckless) - Three attires, plus a casual attire (not pictures).

Pyra

So instead of posting pictures for Jaxine I just added a video. She's wearing the official "Steampunk" Jaxine Krash "Vintage" t-shirt. Since that attire isn't in the current upload I'm gonna dub it Allure DLC
I'll upload reupload her with the new attire if there's any demand for it.
"The Powder Keg" Iliana Corvea (Theme song - "Shitlist" by L7).
The Final Allure Arena (Main Show)
The Calgary Hit Squad - Sarah Valante and Cali Olson. This year, unlike last year, they're downloadable!
Quinn LaCosta (Theme Song: "You Can't Stop Me" by The Guano Apes").
The first picture has her arm tat with its current color. I realized it was too green after the fact. And the tat has been added to the pink attire as well (screw up
).
Caesaro Augustine (Also comes in black and white).
Delhia (Theme - Rob Zombie - Sick Bubblegum) She also comes in white flavor. Also, I didn't make the Misfits logo.
This year's Nadi.
1. Main Attire 2. Alt Attire 3. Classic (SVR 2010) 4. Street Clothes (Theme Song - What Rock and Roll Looks Like by Porcelain Black).
Penny Dreadful (Two attires) (Theme Song - Special Death by Mirah)
"Steampunk" Jaxine Krash (1 new attire, the others are from last year) and Sugar Jones. Right now I'm posting the easy ones to recreate. The hard ones are coming soon. (Theme Songs - Jaxine - Ride to California by Paper Tongues, Sugar Jones - Another One Bites the Dust by Wyclef/Queen).
Neo-Diva Revolution (Lexi Blue and Bailey Laroux) Want to take women't wrestling back to the "dark ages" where talentless models were the norm (a.k.a. present reality), the ironic thing is the two are far from talentless. (Theme Song - Shut Up and Drive by Rhianna).
Natalie Nice (Theme Song - Like a Shotgun - Mighty Mighty Bosstones). For the record, the second attire seems to look better in-game than it does here.
Azazel (Theme - Burn It Down by Linkin Park) I made boots like these last year, and I may switch back to that as I liked them better than these in game versions.
Aileen Knight (Theme Song - I Feel Perfect by Porcelain and the Tramps).
Edited by buddhamonkey, 19 April 2013 - 08:53 PM.