So this was just announced today: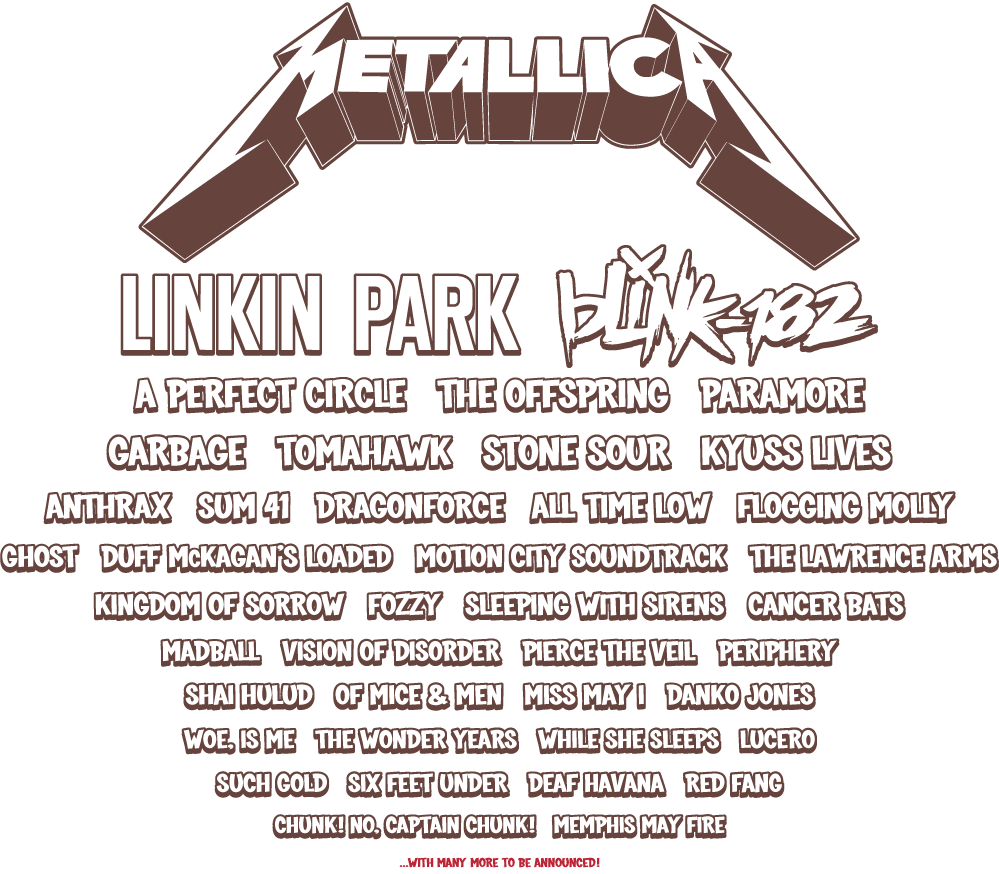 They said it'd overtake Big Day Out as Australia's biggest music festival next year. Judging by the line up, they were right. Whoever's in charge of Soundwave keeps outdoing themselves every year. From names like Iron Maiden, to System of a Down and Slipknot, and now to Metallica. This festival is going to be absolutely nuts. Personally I'm not a fan of new Linkin Park, and I will never let Paramore touch my eardrums. With bands like blink-182, Sum 41, Stone Sour, Garbage, Mike Patton's Tomahawk, Kyuss Lives, Anthrax, Flogging Molly, Cancer Bats and Fozzy, I couldn't be happier to say "Shut up and take my money." I just want to know if any other Aussies, or anyone else in Australia at the time out there will be going/what everyone thinks of the line up so far. Just a little over 6 months away and I can't wait.
Edited by Black Mamba, 08 August 2012 - 04:43 AM.