Vincent Kaiser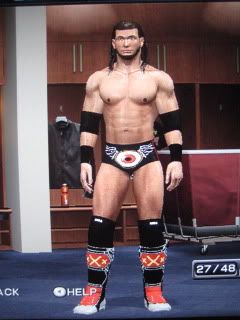 Name:
Vincent Kaiser
Face/Heel:
Face
Height:
6"2
Signatures:
Alabama Slam
Lifting Reverse DDT
Sit-Out Mat Slam
Finisher:----Q: Wait a minute, haven't I seen him before?
A:
Yes you have! But my last topic is dead and buried and I have completely rehauled this man and wanted to show him off to the fine people of caws.ws (If anyone still checks originals at a time like this)
Q: Dude, why are you posting this? WWE '12 is about to be released!
A:
I know, but I just wanted to share him.
Q: Why are you amazing?
A:
Baby I was born this way!