Well since I got a positive response on
Matt "The Fallen" Angel
:
http://caws.ws/forum...howtopic=213551
I figured it best to try my hand at a female CAW on 08 plus modify my own morphing a bit. So let's have at it!
Robyn Black

Face Pic.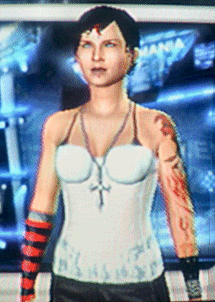 Upper Body.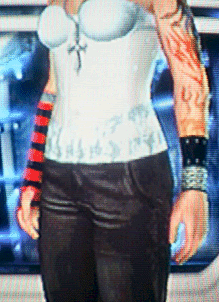 Lower Body.
Robyn comes at you from Honolulu, Hawaii. At 5'4" she's pretty short to be a standard "diva" but I was going for a tom-boyish/lolita look with her of sorts. She's a newish CAW I made in 06 earlier this week, here's a pic of that version:
Gave her some tattoos and piercings to age her a couple years.
Chuck Williams (me)

Face Pic.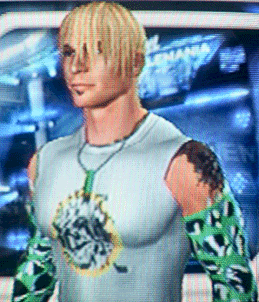 Body Pic.
The shirt, tattoo and hair are all real me, baby. As is the little "soul patch". Changed the morphing on the face some to more match me. Here's the 06 version for comparison:
My only wish is that 08 had better necklaces. Damn dog tags ruining it for everybody. D:<
Other Pics:
Rate & Review and all that jazz.
Feedback most welcome
.
Edited by Vulpes R, 21 February 2008 - 07:54 AM.